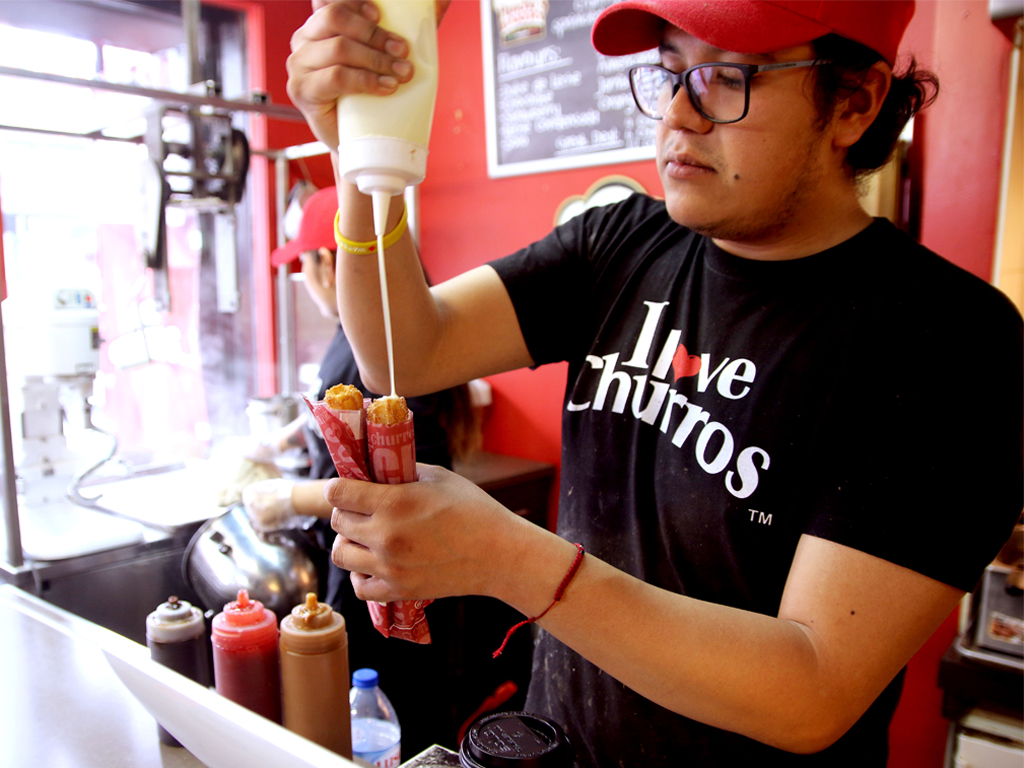 Incredible afternoon at the Kensington Market. My husband and I had a great time on our first food tour with Tasty Tours! We live in GTA, but like to explore our own city. It was a great experience – the rich history of the area, amazing food tasting and our guide Odile brought the neighbourhood to life with her storytelling

5* Tripadvisor Review
We all know the best way to a man's heart is through his stomach. What's a better gift for this Father's Day than taking dad out on the ultimate food adventure! We'll take you and your father around the Kensington Market to experience all of the fantastic flavours that make this neighbourhood so unique. Along the way, you'll also learn about Toronto's fascinating food history and its influences from around the world. Come hungry, and we guarantee you will not be leaving with an empty stomach!
Features
Introduction to a variety of multi-cultural food stores
Samples from each location (enough for lunch)
Guided tour on the history of the neighbourhood, stores and food
Dietary Restrictions
The tour can be made vegetarian, vegan and gluten-free. Nut-free samples are available at all locations but may contain trace amounts of nuts. Other restrictions may be accommodated on a case by case basis. Please mention any dietary restrictions in the 'Dietary restrictions' field when booking a tour.
Location
Kensington Market
(exact location given upon booking)
Event Date
June 18 (Sun), 11am – 1:30pm
Price
$69 per person
Free for kids under 7!