"This year I decided to surprise my mother for her birthday with a tour instead of a present…[we] tasted several unique flavors we couldn't have found in regular stores; and had lots of chocolate! In the end, she was very happy I did not get her another perfume." – 5* TripAdvisor Review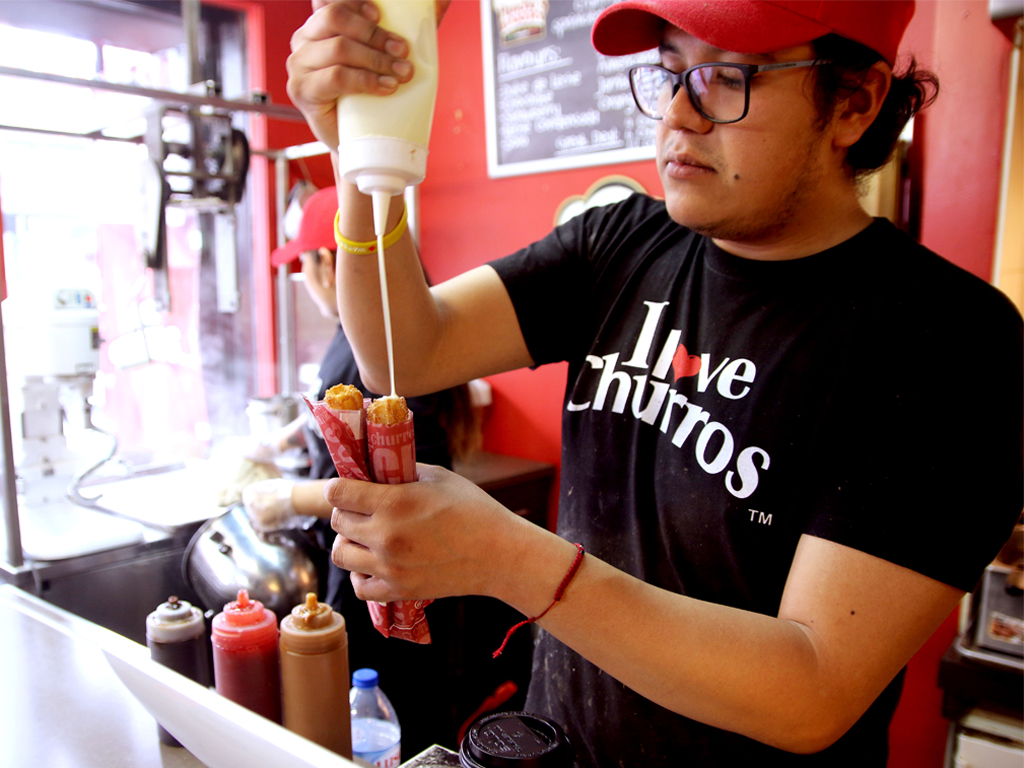 Treat your mom to a delicious culinary experience this year with our Mother's Day Food Tour! Spend quality time with mom as you explore the historic Kensington Market and sample a variety of tasty treats from around the world, both sweet and savoury! Create lasting memories with the most important woman in your life and discover some new favourite foods all the while.
Features
Introduction to a variety of multi-cultural food stores
Samples from each location (enough for lunch)
Guided tour on the history of the neighbourhood, stores and food
Dietary Restrictions
The tour can be made vegetarian, vegan and gluten-free. Nut-free samples are available at all locations but may contain trace amounts of nuts. Other restrictions may be accommodated on a case by case basis. Please mention any dietary restrictions in the 'Dietary restrictions' field when booking a tour.
Location
Kensington Market
(exact location given upon booking)
Event Date
May 14 (Sun), 11am – 1:30pm
May 14 (Sun), 12pm – 2:30pm
Price
$69 per person
Free for kids under 7!