Private Virtual Chocolate Tasting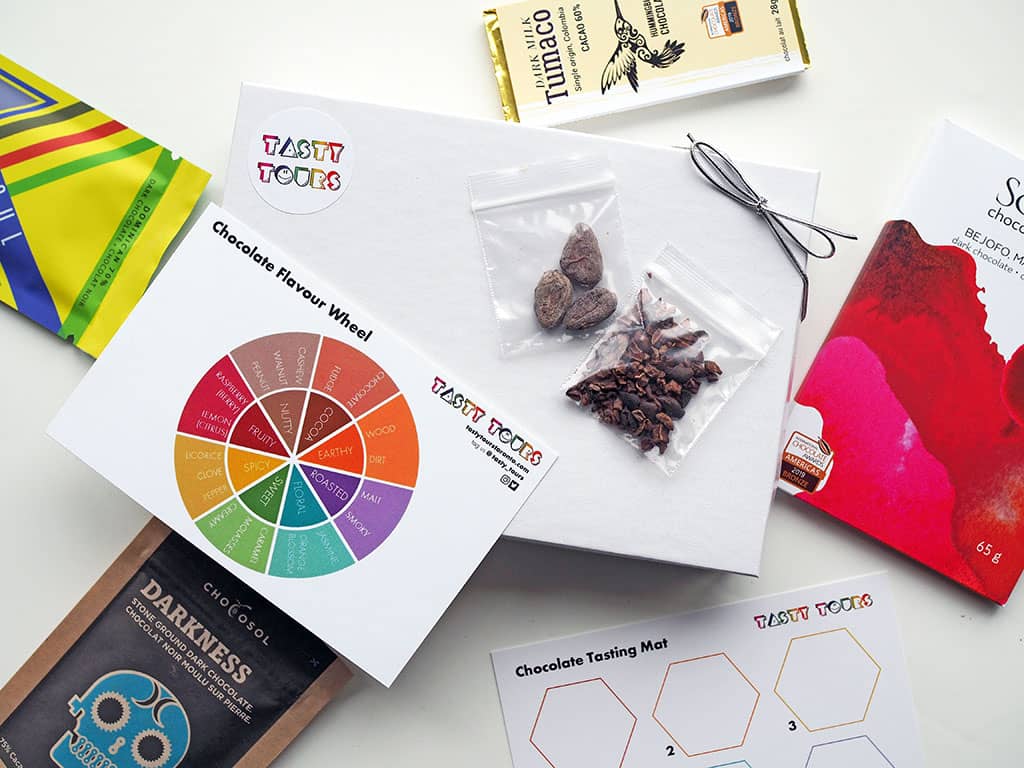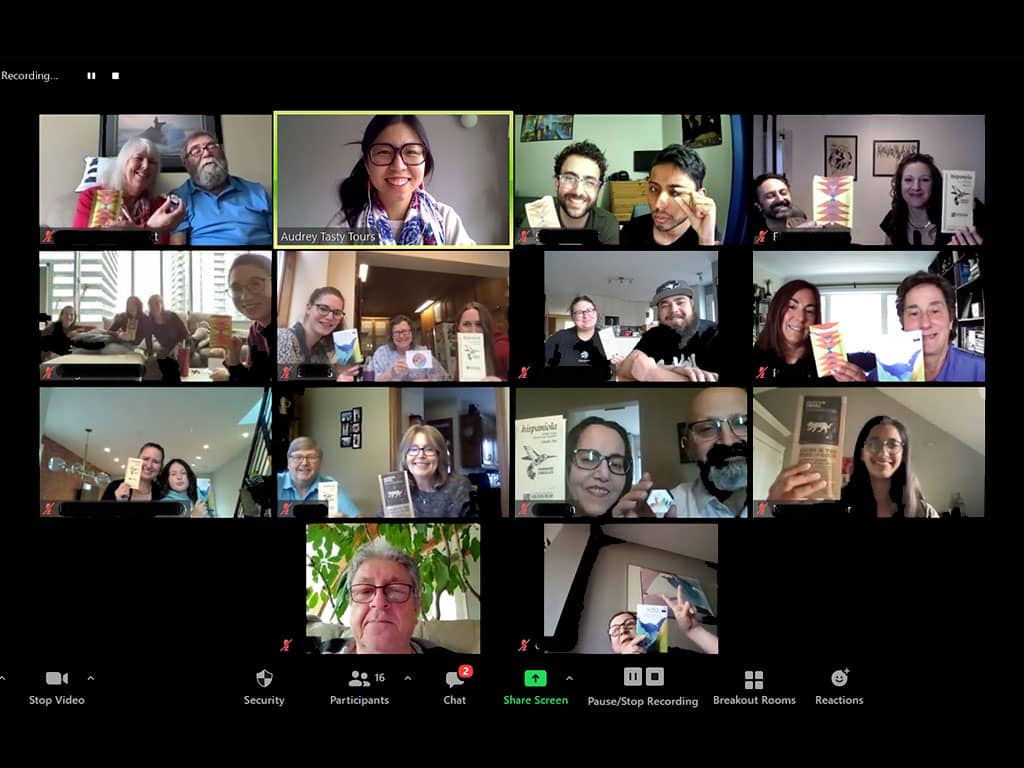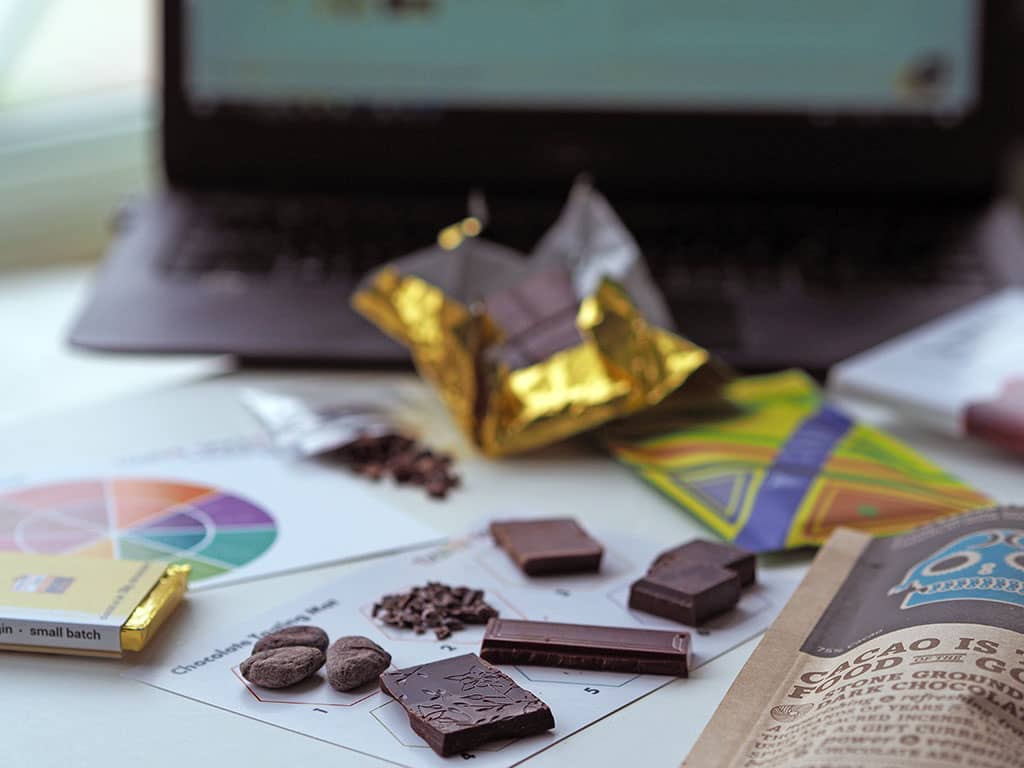 HIGHLIGHTS
✔ Learn the art of chocolate tasting
✔ Discover how chocolate is made
✔ Sample a variety of artisan chocolates made by craft chocolate-makers (primarily dark chocolates)
✔ Taste the origin of chocolate, raw cacao
GROUP SIZE
Private groups with a minimum of 7 participants, up to as many as chocolate lovers you know!
Price
Various options are available, depending on if chocolates are being shipped to one household (e.g. family party) or multiple addresses (e.g. corporate social). Please contact us for details
More about the Tasting
Our schedule is filling up fast! Please contact us as soon as possible if you would like to book for the holidays.
Taste chocolate like never before on our Private Virtual Chocolate Tasting. In this private online chocolate tasting (groups of 7 or more), you'll be guided by a chocolate expert on a gastronomic journey in which you savour raw cacao and a variety of artisan chocolates. Along the way, learn how to taste chocolate like a professional, how chocolate is made, and more. Similar to a wine tasting, but sweeter:
How does this work? Based on your group's interests, we'll curate the perfect selection of craft chocolates for your sweet tooth. We'll then ship you a chocolate tasting kit containing all the chocolates and cacao for your tasting, before meeting on a scheduled Zoom meeting where one of our resident chocolate afficionadoes will lead you through a 45 – 60 minute guided chocolate tasting. At the end of our tasting, you'll not only be full of chocolate, you'll be full of a new appreciation for chocolate.
Whether you're looking for a virtual chocolate tasting for a corporate team-building event, customer appreciation, birthday party, bachelorette or more, we can create the perfect experience for you!
Contact us to organize your private virtual chocolate tasting today! Please include your estimated group size (minimum 7 people), location of participants, and preferred dates for the tasting.
This Private Virtual Chocolate Tasting is only available for groups of 7 or more. If you only have a couple of people, check out our Chocolate Tasting Kit and Free Virtual Chocolate Tasting, open to the general public!
We hired Tasty Tours for our Virtual Corporate Happy Hour and it was a full success! Damian was great to work with from the beginning of the planning process… My team was engaged and enjoyed the selection provided

5-star TripAdvisor review
.
Some of Our Clients








.
Proud Member


Frequently Asked Questions
What chocolates will I eat on the tasting?
The exact chocolates vary depending on the season, but they will primarily be dark chocolate made by artisan bean-to-bar chocolate-makers.
What do I need to participate in a virtual chocolate tasting?
For starters, you need an address we can send the chocolate samples to! For the tasting, you will need a laptop or cellphone with access to Zoom.
How much chocolate is included?
The emphasis is on quality and not quantity, so look forward to trying a variety of small, high-quality samples that allow you to focus on flavour profiles.